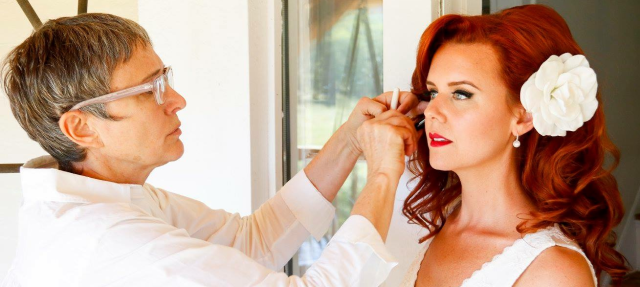 "I don't want to reach a million people, I want to reach the right people."

— vivian.e.infantino
Bio
Back in Studio 54 days, my fashion and beauty meanderings began in New York City....

I then sashayed over to Milan, Italy, where I was fortunate to work for 14 years as a runway, photographic and collections fit model.

Fashion designers with whom I collaborated included Giorgio Armani, Etro, The Missoni's, Franco Moschino, Gianni Versace, as well as international designers Issey Miyake, Rae Kawakubu, Thierry Mugler > Emmanuel Ungaro. The list of globally recognized photographers included Giovanni Gastel, Fabrizio Ferri, Valhonrat, Sergio Caminata...

Fast forward to Vermont, where I'm currently based and where I've chosen to specialize in on-location makeup services.

To put a bow on it, Vermont has blessed me with professional collaborations with holistic skincare companies, Tata Harper Skincare, OGEE and Dr. Hauschka.

As a seasoned makeup artist, I bring all that I've learned from those many years of experience to my collaborations with you!

Expertise
Makeup Artist > Stylist with a strong European fashion background including collections creation and makeup R>D; Public Relations and Marketing grounded in international liaison.

Editorial credits include ELLE, Vanity Fair, Martha Stewart, O Magazine, media credits include Bloomberg, CBS, Discovery Channel, HGTV, People Magazine and online magazines Dim Dam Dom, The Select Seven and Hola Espana.

I specialize in providing on-location makeup, light hair, and styling services.


Work With Me

Have an upcoming wedding or project? I'd love to collaborate with you!

Be in touch using my contact form to discuss rates, scheduling and more.

For an introduction to wedding makeup pricing and policies, click here.

Appreciation

❦